Oulu
How to get
Nature and culture experiences
Pre and post tours

...
Oulu City Theatre & Oulu City Library & Hotel Radisson Blu Oulu
EUROSIM 2016 Congress will be organized in the heart of the Oulu City. The Oulu City Theatre will serve as the main venue.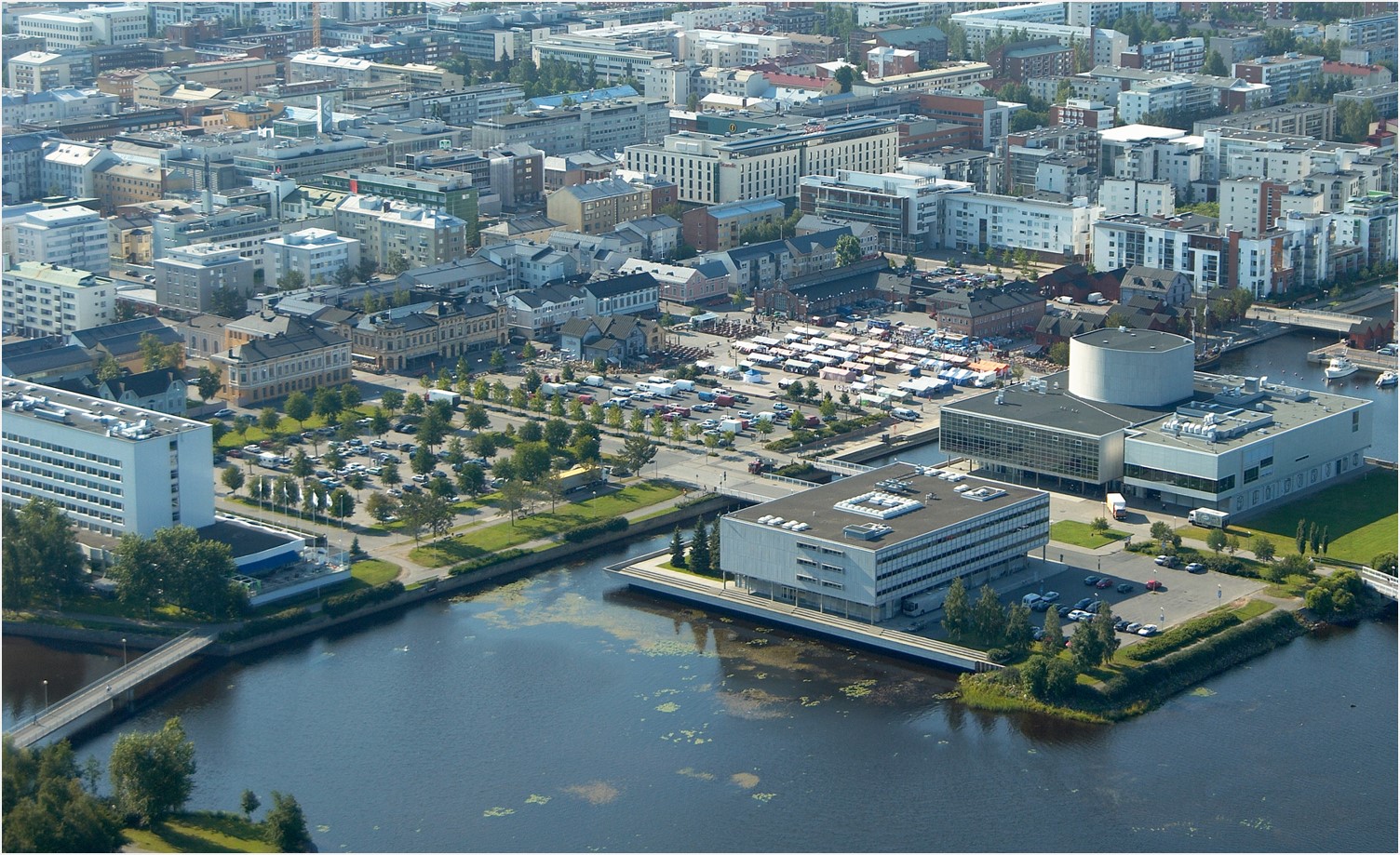 Oulu, the Capital of Northern Scandinavia
EUROSIM 2016 Congress will be held in Oulu. The City is located on the coast of the Gulf of Bothnia, about 220 kilometers south of the Arctic Circle and Lapland. Oulu offers a combination of a charming small city, an urban Centre and a dynamic university with 16 000 students. It is a vibrant research community with a population of 200 000 inhabitants. Oulu has been awarded as the most intelligent community in Europe in 2012. The city provides free wireless Internet access to all its visitors. After its establishment in 1605, the city thrived from tar and salmon.
See the video beside: "People and the City" is a short film about Oulu, the people of Oulu and life in the city. (3.07 minutes, year 2012.)

Oulu tourist information: http://www.visitoulu.fi/en/home/
Facts about Oulu: http://www.ouka.fi/oulu/english/oulu-information
More to see about Oulu in Youtube: https://www.youtube.com/channel/UCQJGNe3aLvwLLwMAuxsI4mQ
How to get
There are good flight connections to Oulu from all over the world via Helsinki.

Numerous daily only one-hour-flights between Oulu and Helsinki are operated by Finnair (https://www.finnair.com) and Norwegian (https://www.norwegian.com/en/). Several Finnair flights are also available as codeshare flights with several partners, including partners of Oneworld Alliance, Air France.
Arctic Airlink connects Oulu with Luleå and Tromsø (http://www.arcticairlink.com/)
Oulu has frequent Pendolino and InterCity train connections from Helsinki and Tampere (https://www.vr.fi/cs/vr/en/frontpage).

Nature and culture experiences
In Finland the nature offers huge resources for industry but also well-being for its people in their leisure time. In the Arctic dimension you can feel everywhere the spirit of genuine Nordic nature and culture everywhere. If you are lucky you can have a spectacular experience watching the Aurora Borealis even in September in Oulu. Also numerous Bird Watching centers are nearby.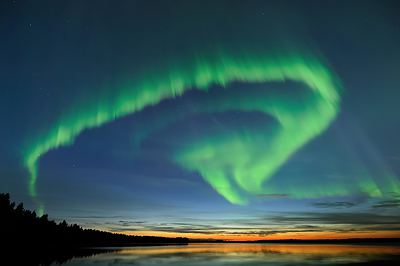 Aurora Borealis by Thomas Kast, Oulu, Finland ©VisitFinland.com

Pre and post tours can be safely reserved on individual basis.
Rokua, the northernmost Geopark in the world with a UNESCO label
Finnish heritage of the ice age, Rokua Geopark, is a unique combination of geology, nature and culture on the Northern hemisphere not far away from the Arctic Circle. The characteristic features of the area are the landforms shaped by the Ice Age: glacial ridges, pine and lichen-clad heaths, kettle holes and small ponds filled with crystal clear water.
Rokua Geopark: http://www.rokuageopark.fi/en
Rokua Health & Spa: http://www.rokua.com/en
Social tour at Rokua Geopark - Saturday, 17th September
More information http://eurosim2016.automaatioseura.fi/index.php/programme#social
Registration http://www.rokua.com/ilmoittautuminen/rokuageopark2016
Here are some starters what you can explore in the Oulu region.
Activities and nature by Oulu Tourist Office
http://www.visitoulu.fi/en/activities+nature/

Kierikki Stone Age Centre, Yli-Ii
The Kierikki Stone Age Centre will take you on a journey back in time. A Stone Age Village complete with habitations will show you what daily life was like on the banks of the River Ii thousands of years ago. http://www.visitoulu.fi/en/activities+nature/activities/kierikki+stone+age+centre/
The Arctic Circle, Rovaniemi, Lapland
Rovaniemi offers plenty of things to do every day all year round. Use the search below to find out what we've got in store for you on your holiday! Activities can be booked in advance through travel agencies, or directly from the activity company. Alternatively, you can purchase these services from Rovaniemi Tourist Information when you've arrived. http://www.visitrovaniemi.fi/activities/activities
Santa Claus Village, Rovaniemi. Lapland
You can meet Santa Claus and cross the magical Arctic Circle every day at the Santa Claus Village in Lapland in Finland.
When Santa Claus declared Rovaniemi as his hometown, he told how his home at Ear Mountain (Korvatunturi) was revealed at the beginning of the last century and how this closely guarded secret spread the world over. In order to retain the privacy of his secret location, the Elf folk decided to build a place where Santa could meet people from near and far at the Northern Arctic Circle.
Santa Claus spends his time at the Santa Claus Village every day of the year to take care of his mission in life; to enhance the wellbeing of children and the kindness of grown-ups, as well as spreading the message love and goodwill of Christmas Spirit throughout the globe. Rovaniemi is The Official Home of Santa Claus. http://www.santaclausvillage.info/
Hiking tours to the unique routes in Oulanka National Park
The numerous trails in the Oulanka National Park and its versatile services offer you nature experiences, throughout the year. You can enjoy the gushing waterfalls independently or book activities via our cooperation enterprises. http://www.nationalparks.fi/en/oulankanp/activities